Tens of thousands of Oculus users will be receiving cryptic conspiratorial messages on their Oculus Touch controllers after Facebook accidentally shipped thousands of Oculus Rift S and Oculus Quest controllers with some cryptic and creepy messages which were inscribed on the internal components of the devices.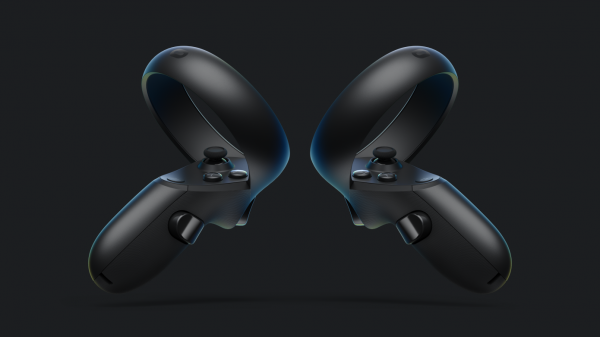 These include messages such as "Big Brother is Watching" or "The Masons Were Here". Other messages included "Hi I Fixit! We See You!" and "This Space is For Rent" The messages have been inscribed internally.
Oculus Co-Founder Nate Mitchell admitted in a tweet that the inappropriate "easter" egg messages which were internally inscribed in the controllers were meant for prototypes products but had accidentally made it to the internal hardware of tens of thousands of its Touch controllers.
The messages on final production hardware say "This Space For Rent" & "

The Masons Were Here.

" A few dev kits shipped with "

Big Brother is Watching

" and "Hi iFixit! We See You!

" but those were limited to non-consumer units. [2/3] pic.twitter.com/po1qyQ10Um

— Nate Mitchell (@natemitchell) April 12, 2019
Mitchell clarified that while the messages were inappropriate and should have been removed, they do not compromise the hardware integrity and functionality of the Touch controllers. He also stated that the Facebook-owned virtual reality company had fixed its process internally to prevent these messages from re-occurring again in future shipments.
The creepy labels were apparently meant as an "Easter egg", a common practice where developers leave some messages or an inside joke hidden inside Oculus' product.
Even though the issue has already been fixed and will not affect future shipments, the affected Touch controllers will still be shipped to consumers this spring. In an emailed reply, a Facebook representative stated that the company does not plan on recalling the affected products.
Facebook will soon launch two new virtual reality products namely, the $399 standalone Oculus virtual reality system and its much-anticipated $399 PC-tethered Oculus Rift S that is expected to launch this spring. The new Rift S virtual reality headset is built on the Rift platform and will combine the power of PC-bound tethering with the built-in Oculus Insight tracking technology to provide users with superb immersion. The Rift S is also designed with the same integrated audio system that is found in the Oculus Go and the upcoming Oculus Quest and will include a headphone jack where you can slot in your favorite headphone for a more immersive sound experience.